About Boston Golf
Boston Golf are the leading supplier of personalised, printed golf clothing and accessories to major corporations, small businesses and golf clubs in the UK.
For more than 25 years, we've concentrated on producing high-quality products along with a service that is both reliable and trustworthy.
Top quality golf accessories with unrivalled choice
Our team scours the world in search of nothing less than the best quality products. We concentrate our efforts on providing you with a huge range of golfing products to choose from ranging from 20 different tee colours to eight different repair forks as well as 10 different methods of innovative packaging.
In short, you'll simply be spoilt for choice!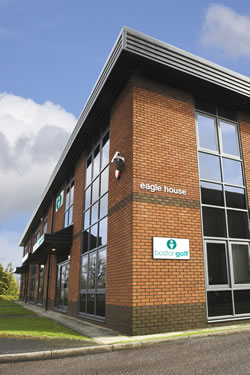 Adding the personal touch
And with everything custom branded with your company logo or personal message, you'll be sure to create the right impression for your important event or special occassion!
Tight for time?
Our reliability ensures that any order placed with us will be delivered to you on the day promised or even beforehand wherever possible. While electronic acceptance of artwork and approval helps us work to really short lead-times, we'd always prefer plenty of notice.
However, if time's tight - try us for that seemingly impossible delivery date. We promise that we'll always do our very best!
Don't see what you're looking for?
Finally, if you can't see the item or combination of golf accessories that you are looking for, contact us now or call us on +44 (0) 118 973 5656 and we'll do our utmost to either produce or source them for you.