Custom Printed Golf Bag Tags
Customised plastic tag shapes which can be moulded or digitally printed
We are proud to have partnered with GolfPro, the most innovative supplier of golf accessories to offer their range of high-quality bag tags.
With a wide range of styles and materials including PVC flex tags, 3D finish and stained glass and baked enamel tags, we're confident that there is no better range of tags around today.
All tags are available in high-quality packaging and, as a free service, we provide a 48-hour computer-generated art service to give you 99% true-to-life artwork of how your logo will look. Call us now!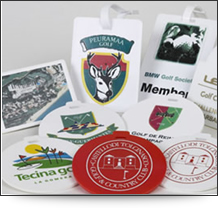 The Boston value range
Choose from standard or customised plastic tag shapes, which can be moulded or digitally printed, personalised with your company logo or marketing message.
Request A Quote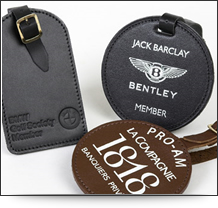 Leather Golf Bag Tags
Our top range of leather golf bag tags will add something special to your brand and can either be printed or blind embossed with your company logo.
Request A Quote